You will find and Edit this article link at the bottom of every article which will redirects you to the article file in the Github repository. Next, you need to click the pencil icon to edit the article: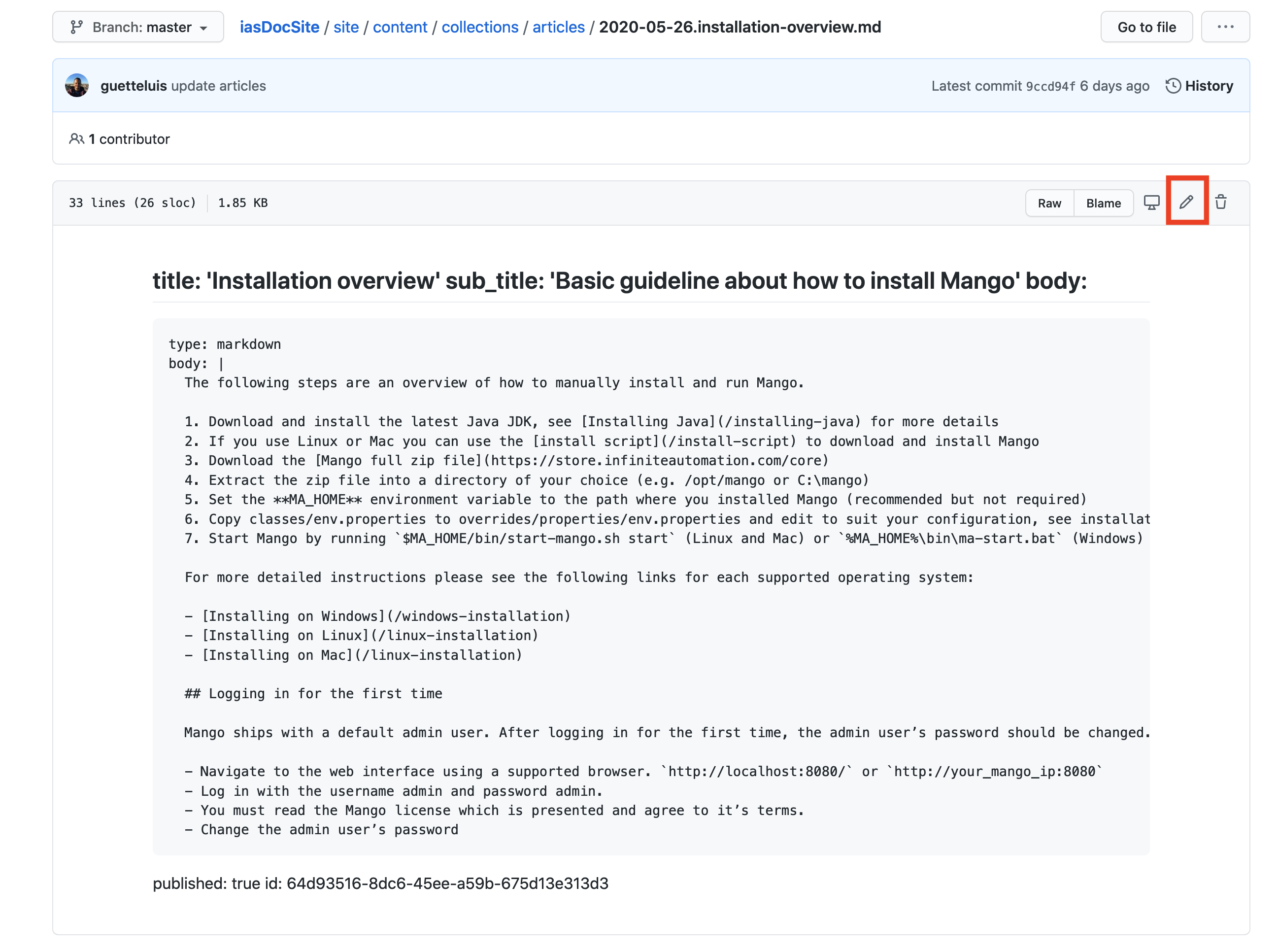 Once you make the changes that you want, set a commit title, a description (optional), and select Create a new branch for this commit and start a pull request.
This will show you a new input field wher you will be able to set the name of the branch that you want to create.

Click on Propose changes button and it will create a new branch and will redirect you the the Open a pull request page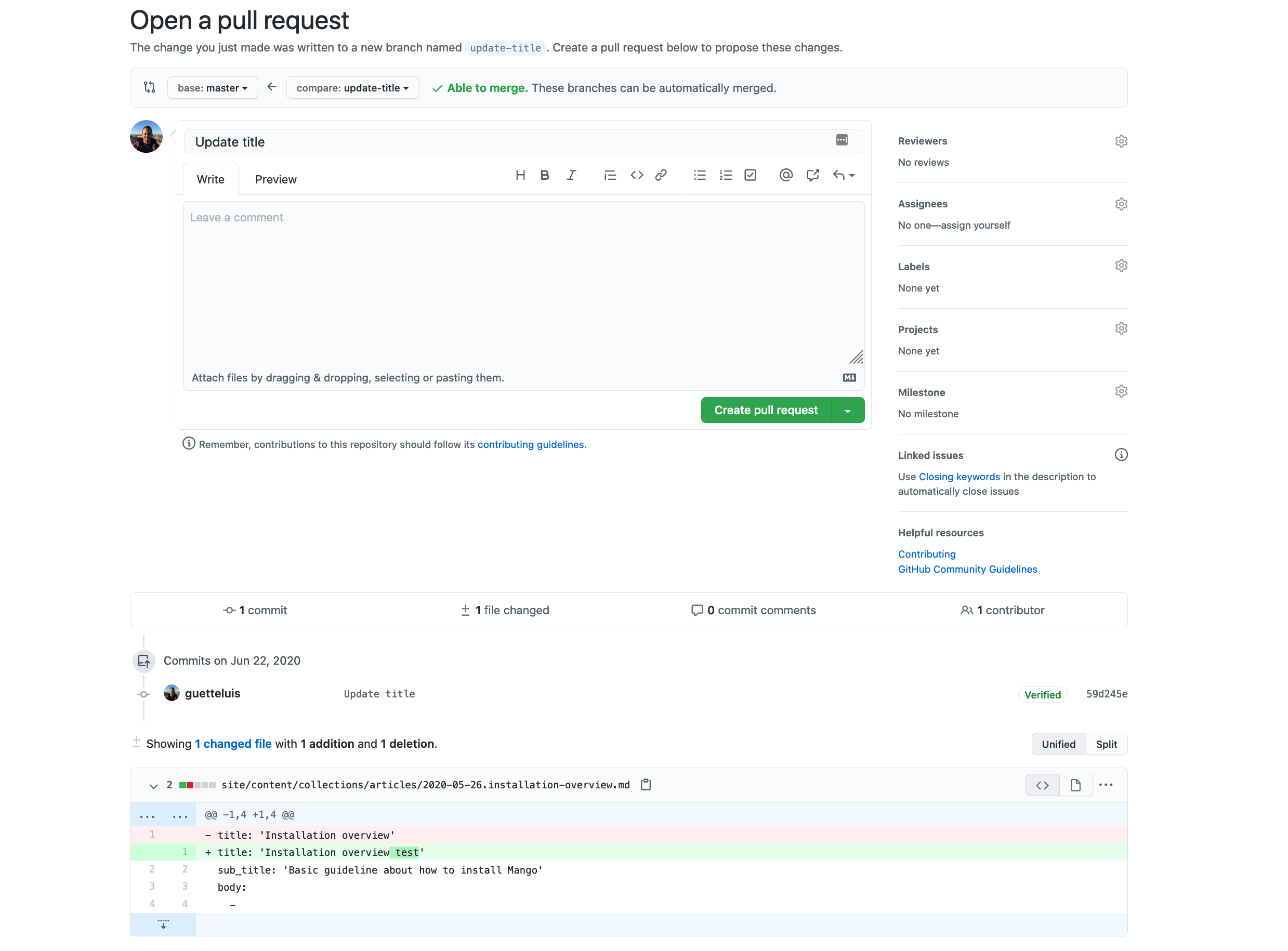 Click on Create a pull request, and this will create a new pull request to be reviewed and merged by the Infinite's team.